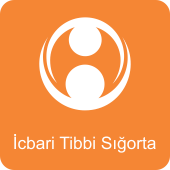 With this letter, we confirm that "SmartIT" MMC participated in the project of building the server infrastructure of the State Agency on Mandatory Medical Insurance. "SmartIT" LLC had participated in all stages of the project. Considering the cost optimization and scalability plans of the Agency, "SmartIT" LLC offered to use Microsoft cloud solutions. Server infrastructure costs for the implementation of cloud technologies have been minimal, which in turn has allowed to focus on aspects such as security and availability.
At the same time, "SmartIT" LLC delivered and installed the equipment under the purchase agreement concluded with the Agency within the agreed time. We would also like to note that "SmartIT" LLC provided support with server resources to ensure the normal coordination of the Agency's work until the equipment order and delivery period and to start work without waiting for the equipment.
The server infrastructure is designed to minimize downtime if any part of it stops functioning (confirmed later during tests). The security of users is provided by the next generation firewall of Palo Alto Networks.
The electrical, server and network infrastructure is neatly installed and marked accordingly. After the installation works are finished, "SmartIT" LLC provides continuous support in case of any IT problem or question.
Considering the long-term cooperation and the above, the Agency highly appreciates the activities of SmartIT LLC and evaluates it as a professional partner.
Sincerely,
Deputy Chairman of the Board
Nigar Bayramova